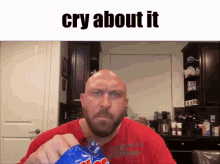 aeeeeeeeeeeeeeeeeeeeeeeeeeeeeeeeeeeeeeeeeeeeeeeeeeeeeeeeeeeeee




Failed to parse (syntax error): {\displaystyle \ce{⠀⠀⠀⠀⠀⠀⠀⠀⠀⠀⠀⠀⠀⠀⠀⠀⠀⠀⠀⠀⠀⠀⠀⠀ ⠀⠀⠀⠀⠀⠀⠀⠀⠀⠀⠀⠀⠀⠀⠀⠀⠀⠀⢀⠴⠒⠛⠉⠙⠳⡄⠀⠀⠀⠀ ⠀⠀⠀⠀⠀⠀⠀⢠⣴⣾⣿⣷⣦⣄⠀⠀⠀⡤⠟⠚⠛⠛⠓⡆⠀⢷⠀⠀⠀⠀ ⠀⠀⠀⠀⠀⠀⢀⣿⣿⣿⠿⠟⠛⠛⠳⣄⠸⣇⡀⠀⣀⣀⣰⡇⠀⢸⠓⢲⡀⠀ ⠀⠀⠀⠀⢠⣶⣾⣿⣿⣿⣷⣦⣤⣤⣤⣼⠆⡟⠻⠿⠿⠿⠟⠁⠀⢸⡇⢰⡇⠀ ⠀⠀⠀⠀⢸⣿⣿⣿⣿⣿⣿⣿⣿⣿⣿⡇⠀⡇⠀⠀⠀⠀⠀⠀⠀⢸⡇⢸⠇⠀ ⠀⠀⠀⠀⢸⣿⣿⣿⣿⣿⣿⣿⣿⣿⣿⡇⠀⣇⠀⠀⠀⠀⠀⠀⠀⠈⣧⣸⠀⠀ ⠀⠀⠀⠀⠸⣿⣿⣿⣿⣿⣿⣿⣿⣿⣿⠇⠀⢻⠀⢀⣀⣀⣴⠀⠀⠀⢹⠅⠀⠀ ⠀⠀⠀⢀⡀⠀⣾⣿⣿⣿⣿⣿⣿⣿⣿⡇⠀⡏⠀⠀⢸⡇⣿⠀⠀⠀⢸⠀⠀⠀ ⠀⠀⣠⣼⣿⣦⣿⣿⣿⣿⣿⣿⣿⣿⣿⣷⠀⡇⠀⠀⢸⡇⣿⠀⠀⠀⣼⠀⠀⠀ ⢠⣾⣿⣿⣿⣿⣿⣿⣿⣿⣿⣿⣿⣿⣿⡿⠀⣿⠀⠀⢸⡇⢸⠀⠀⠀⡿⠀⠀⠀ ⠈⠉⠁⠉⠻⢿⣿⣿⣿⣿⣿⣿⣿⣿⣿⡇⠀⢿⠀⠀⣸⠁⢸⠀⠀⠀⡇⠀⠀⠀ ⠀⠀⠀⠀⠀⠀⠉⠛⠿⣿⣿⣿⣿⡿⠟⠀⠀⢸⡄⠀⣯⠀⣸⠀⠀⢰⡇⠀⠀⠀ ⠀⠀⠀⠀⠀⠀⠀⠀⠀⣼⣿⣿⣿⠀⠀⠀⠀⠀⢯⠀⠘⡇⢹⡆⠀⠸⡇⠀⠀⠀ ⠀⠀⠀⠀⠀⠀⠀⢀⣾⣿⣿⡿⠃⠀⠀⠀⠀⠀⢸⠀⢠⡇⢸⡇⠀⢰⠇⠀⠀⠀ ⠀⠀⠀⠀⠀⠀⣰⣿⣿⡿⠋⠀⠀⠀⠀⠀⠀⠀⢸⠀⣼⠀⠀⡇⠀⣼⠀⠀⠀⠀ ⠀⠀⠀⠀⠀⢰⣿⣿⣿⡄⠀⠀⠀⠀⠀⠀⢶⣯⣭⠤⠿⣠⣖⣃⣀⣹⡄⠀⠀⠀ ⠀⠀⠀⠀⠀⠘⠿⠹⠿⢿⠆⠀⠀⠀⠀⠀⠀⠀⠀⠀⠀⠉⠉⠉⠉⠉⠀⠀⠀⠀}} Ducks
gregory, do you see the small vent on the floor? have you ever heard of among us, gregory? you need to vent. i know it will be hard for you to be sus but i know you can do it gregory.

l
Standing hereinterernal temputrturess risin
i realize
you aren't like me
not trying to make history
Duccs are fucking jacked and brilliant
the j
You will never be a crewmate. You have no purpose on this ship, you have no tasks, you have no mini games to play. You are an impostor twisted into a crude mockery of crewmatery.
acrocanthosaurus
is
based
is sus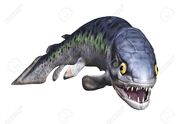 that is all
Among Us | Innersloth - Creators of Among Us and The Henry Stickmin Collection!
our mom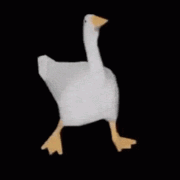 Oh also https://discord.gg/RjnSDVu8