These Coelurosaurs are members of Tyrannosauroidea. Not all of them form a group. Instead, they are a grade of basal tyrannosauroids.
Time Period
They lived from the Late Jurassic to the Late Cretaceous.
Common Members
Common members include Aviatyrannis, Calamosaurus, Dilong, Dryptosaurus, Eotyrannus, Juratyrant, Labocania, Santanaraptor, Stokesosaurus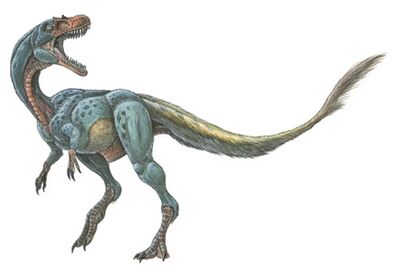 , and the family Proceratosauridae.