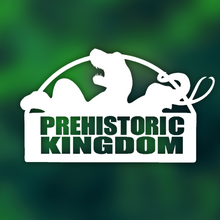 Prehistoric Kingdom is a park-management indie game inspired by previous titles in the genre such as Zoo Tycoon 2: Extinct Animals and Jurassic Park: Operation Genesis. It is being developed by Shadow Raven Studios and will let players build their own park with dinosaurs and other prehistoric animals.
Players will manage their park and explore unique animal concepts feuled by both modern science and speculative ideas. The animals' behaviors will be more akin to that of modern animals, unlike most other dinosaur games.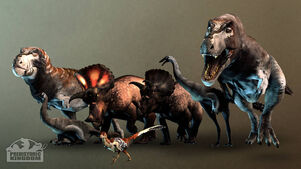 Three modes in the game will be present: Challenge, Campaign, and Sandox mode. This modes will include the additional ranger mode.[1]
List of Animals
Dinosauria
Saurischia
Ornithischia
Mammalia
Afrotheria
Xenarthra
Laurasiatheria
Carnivora
Dinosaur Gallery
Prehistoric Kingdom/Dinosaur Gallery
References
Community content is available under
CC-BY-SA
unless otherwise noted.