The Phanerozoic Eon is a period of time split into three eras: The Paleozoic, the Mesozoic, and the Cenozoic. Overall, it contains twelve eras (The Cambrian, the Ordovician, the Silurian, the Devonian, the Carboniferous, the Permian, the Triassic, the Jurassic, the Cretaceous, the Paleogene, the Neogene, and the the Quaternary. It is the eon of time when complex animal life evolved, such as fishes and arthropods, land plant and animal life evolved, including amphibians, reptiles, birds, and mammals, the Great Dying occurred, the dinosaurs evolved, the mammals took over from then, humans later evovled and and began populating Earth.
Below are images of the Phanerozoic Eon in order from oldest to newest.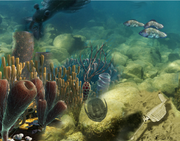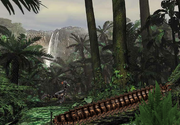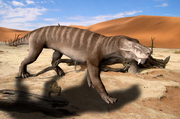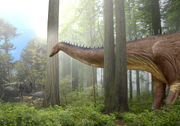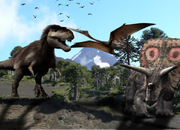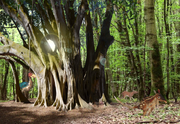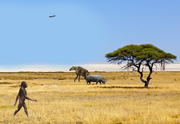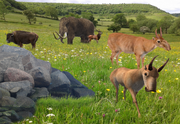 Community content is available under
CC-BY-SA
unless otherwise noted.