Welcome to Dinopedia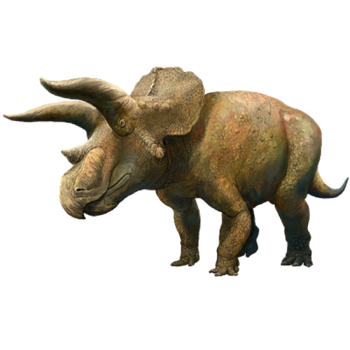 The wiki about all prehistoric life, that anyone can edit

Staff List:

Palaeontologica (Bureaucrat)

Savage Almond (Bureaucrat)

Kelbeam (Admin)

Very Inked (Admin)

Acrocanthosaurus atokensis (Thread/Content Mod)

Carnotaur (Thread/Content Mod)

Concaventor Wrangler (Thread Mod)

We try to be an all inclusive and friendly community, but there are rules you need to follow. There is a more in depth page about editing rules, and they can be found here

Be polite. Keep in mind that you are sharing this knowledge and information with others who may have very different views than yours and it is easy to get defensive about your work. Be welcoming and courteous, even when your views are not shared by the reader.

Treat other people as you would want to be treated. Even if you aren't necessarily talking about people of a particular religion or ethnicity, be mindful of cultural bias and try not to stereotype your interlocutors. We don't tolerate any sort of discrimination.

If you're unsure about something, then ask. Most importantly, don't make things up. If you know something but can't find a good source, feel free to ask on the discussion board. Other people may have more experience with this than you, so it is always worth asking if you really can't find what you need.

Without further ado, here's a far more in-depth explanation of out code of conduct. Please read it carefully and follow it as closely as possible.

General Rules and Regulations

We've put together a few rules to help you all behave yourselves while writing and editing content in Dinopedia.

1. Be polite.

Everyone should do their best to be polite. This means being respectful to other people when writing, while also not taking what they say personally. Also, please don't act out of malice or spite, even when you disagree with someone. If someone is insulting you, you may respond by simply ignoring them.

2. Treat other people as you would like to be treated.

If you're feeling nervous, try to step back and take some time to think about what you are going to say. Be aware of your own biases and cultural biases and try not to generalise or stereotype. We don't tolerate any sort of discrimination. We've all seem pointless discrimination and how it can start conflicts, so we simply ask that you be nice. Keep personal opinion out of it.

3. If you're unsure about something, ask.

Even if you're well-informed about the subject, there's often a lot you simply don't know. If you don't understand something, then ask on the discussion board, try to be respectful, and use good judgement. Do not, under any circumstances, make up false information in order to win arguments. That's disinformation, and will not be tolerated.

4. Don't be a jerk.

Don't engage in flame wars or use ad hominem attacks. Even if someone is rude, don't jump in and argue with them. It's best to just ignore them and let them seethe and mald burn out.

6. Keep swearing to a minimum.

Minimal swearing is fine, but if it's completely out of context it's prohibited. For example: "How the f*ck are you???"

5. If you're under the age of 13, don't join the community.

There's this very specific law known as COPPA, or the Children's Online Privacy Protection Act, which makes it illegal for companies like Facebook and the like to gather information on people under the age of 13. This includes personal information like e-mail addresses and passwords.

6. Only advertise on the off-topic thread, and always ask first.

If you intend to advertise anything, whether it be a Discord server or a personal science blog, then you should absolutely ask the staff first. Maybe there's content on there that shows some sort of personal data, in which case we can't allow for it to be advertised for privacy reasons. But it's most likely that you'll be fine. Just, please - ask!

7. Don't use sockpuppets.

If you've been banned from Dinopedia, or Fandom as a whole, there's a good reason for that. Using sockpuppets will only make the situation worse, and you'll only have yourself to blame.

8. Please, don't spout constant sex jokes.

Sexual humour makes some of our users uncomfortable. Because of this, such jokes are now strictly prohibited.

Consequences

If you violate any of the above rules, the punishment varies based on the severity of the violation. Minor infractions are dealt with by merely editing your post and/or deleting the offending comment. A warning may also be issued. For more severe infractions, such as discrimination, abuse or other forms of malicious behaviour, you may be banned from Dinopedia altogether, and risk losing your Fandom account.

Determining Severity

Severity is determined by a number of factors. The most important factor is that of intent, and the amount of bad faith shown by the user. Some infractions such as spamming and advertising are very clear, and will receive a ban. Other infractions, such as posting off-topic content or posting personal information, are less clear. Moderators will look at the severity of the infraction and issue a judgement based on the following:

Is the offence malicious in nature? Is it meant to harass or harm people?

Is it made in bad faith?

Is it an isolated incident, or has it been repeated?

Has the person offended before? If they have, is it serious enough? Has the offence caused a ban before?

Does the person deserve to have their account(s) terminated?

If the answer to any of these is "yes", a ban may well be issued.

Blacklisted subjects

First, you cannot post any things that are going to obviously start arguments, like "guys I think Spinosaurus was a shoreline generalist". Secondly, you cannot post anything based on Dinosaur size, as this is just argument fuel. For now, posting skeletals is ok if it isn't of a famous dinosaur like Tyrannosaurus. If you think the post is turning into an argument, please report it. Finally, please don't make further posts about the state of the wiki. It's disruptive and does more harm than good.

Reporting

Have you seen anyone violating the codes of conduct? Are they harassing other users, spamming, or vandalizing pages? Are they an obvious sockpuppet account? If so, you have two options: you can either contact Fandom directly through ZenDesk, or you could contact our staff.
Providing

5,929

articles

and

52,000 images

since April 8, 2005
Directory
| | | |
| --- | --- | --- |
| Dinosauria | Other Animal Life | Extinction |
| Time Periods | Research & Discovery | Popular Culture |
Alliances
Interested in Prehistoric Life? Join the Prehistoric Wiki!
Create an Article
To create a Dinosaur related article, type a title in the box below, and click Create article. But before you do, please check if the article already exists on a different name.
Dinopedia News
A new member of Carcharontosauridae was described in July of 2022, Meraxes gigas. The unusually specimen also reveals why some theropods evolved shorter arms than others. [1]
Another paper from July says that the evidence shown for Tyrannosaurus regina and T. imperator being distinct and valid species from T. rex is insufficient. [2]
Read previous news stories
We need your help
Dinopedia is a constantly growing encyclopedia of dinosaur knowledge. To help the wiki grow, use the search tools provided to find a section of the wiki to help improve. You can improve the wiki by adding more accurate or current information, images, data, and much more. And don't forget to check out the Manual of Style. Look around and see how you might like to contribute!
Dinopedia Community
| | |
| --- | --- |
| About Dinopedia | Writing Articles |