Limnoscelis is a genus of large (1.5 m in total length), very reptile-like diadectomorph (a type of reptile-like amphibian) from the Early Permian of North America. Contrary to other diadectomorphans, Limnoscelis appear to have been carnivorous. Though the post cranial skeleton is very similar to the early large bodied reptiles like pelycosaurs and pareiasaurs, the digits lacked claws, and the bones of the ankle bones were fused like in other reptile-like amphibians. This would not allow them to use their feet actively in traction, but rather as holdfasts, indicating Limnoscelis primarily hunted slow-moving prey. It appears in Jurassic World: The Game as a common amphibian.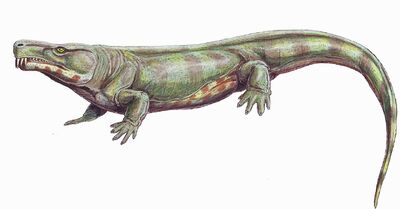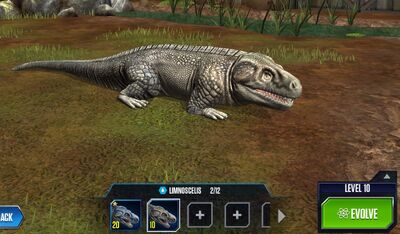 Community content is available under
CC-BY-SA
unless otherwise noted.