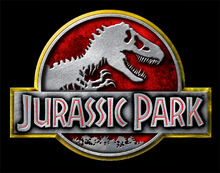 Jurassic Park is a popular fictional novel movie written by Michael Crichton about a theme park where dinosaurs were brought back to life by means of cloning. Due to its popularity Michael Chrichton created a sequel titled "The Lost World" and Steven Speilberg produced the movie adpation, Joe Johnson produced the third movie and a forth coming soon, from the original book, but Spielberg greatly changed the plots.
Dinosaurs
The book and movie versions of Jurassic park contained different dinosaurs. The original novel of Jurassic Park contained Tyrannosaurs, Maiasaurs, Stegosaurs, Triceratops, Procompsognathids, Othnielia, Velociraptor, Apatosaurs, Hadrosaurs, Dilophosaurs, Pterosaurs, Hypsilophodontids, Euoplocephalids, Styracosaurs, and Microceratops. The only fictional characteristics Chrichton added to dinosaurs was the spitting ability for Dilophosaurs and the Procompsognathids diet containing mostly feces. The movie versions of Jurassic Park contained Tyrannosaurus, Stegosaurus, Triceratops, Ankylosaurs, Gallimimus, Velociraptors, Compsognathids (a shortened name for Procompsognathids), Brachiosaurus, Parasaurolophus, Dilophosaurs, Pterosaurs, Spinosaurus, and most likely more to be revealed upon the release of the fourth Jurassic Park movie.
Other/Faults
Films and Novels
The films and novels of Jurassic Park series are:
Games
Wikia Links
Poll
Do you like Jurassic Park Series?