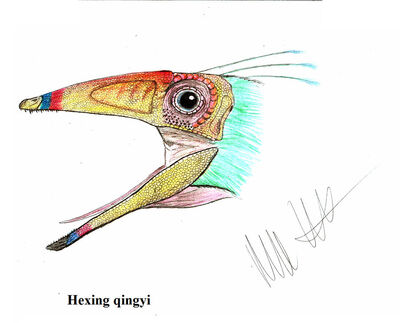 Hexing qingyi is an extinct genus of Ornithomimid theropod dinosaur that lived in China during the Early Cretaceous period around 125 million years ago.
Discovery and naming
In the early twenty-first century, a local farmer at Xiaobeigou in Liaoning discovered the skeleton of a small theropod.
Description
The holotype specimen consists of the remains of a small individual.
Phylogeny
The describers assigned Hexing a basal position in the Ornithomimosauria.
Gallery