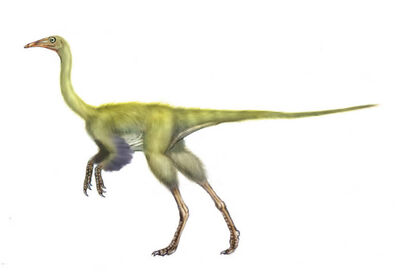 Harpymimus (meaning "Harpy mimic") is an Ornithomimid from early Cretaceous Mongolia. It was about 16.4 feet (5 meters) long and weighed about as much as a sheep. Known from a crushed, but nearlycomplete, skeleton, Harpymimus was the first toothed Ornithomimosaur discovered.
Discovery and naming
Description
Classification
Gallery
Community content is available under
CC-BY-SA
unless otherwise noted.