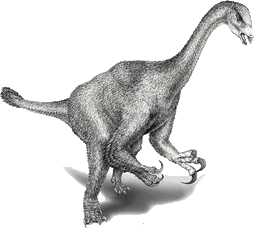 Enigmosaurus (meaning 'Puzzle Lizard') was a herbivorous bipedal dinosaur from the Cretaceous Period. It was in the family Therizinosauridae. It lived in Mongolia, Asia, 90 million years ago.
Fact File
Length: 7 metres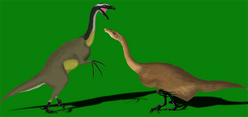 Weight: 1 ton
Diet: Herbivorous
Discovery and naming
Enigmosaurus was discovered in 1983 by paleontologists Rinchen Barsbold and Perle. It was named Enigmosaurus mongolensis.
Description
Classification
Paleoecology
Gallery
Community content is available under
CC-BY-SA
unless otherwise noted.