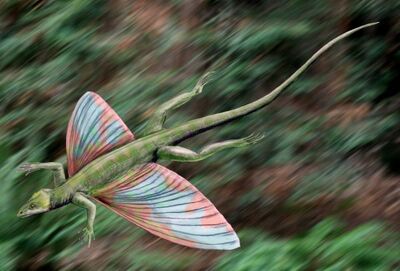 Coelurosauravus
is a Diapsid reptile from late Permian Germany, England, and Madagascar.  It was about 16in (40 cm) long and was probably insectivorous.
Popular Media
Coelurosauravus was seen on the BBC Science Fiction Show Primeval. A flock of them were seen flying in the Permian. Among the rest was a Coelurosauravus Abby Maitland called Rex.
Gallery
Community content is available under
CC-BY-SA
unless otherwise noted.