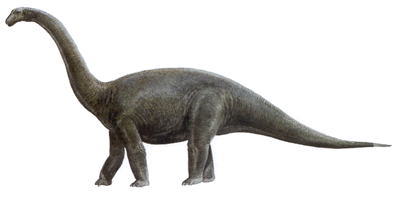 Cetiosaurus is a Primitive Sauropod from middle Jurassic England. It was 45.9 feet (14 meters) and weighed 2 tons (4,000 lbs).  The first named Sauropod, it was once thought to be a sea-going crocodile.
Discovery and species
Description
Classification and phylogeny
Paleobiology
Gallery
Community content is available under
CC-BY-SA
unless otherwise noted.