-
This article is a stub
This article is a stub. You can help improve this article by adding additional content.
---
---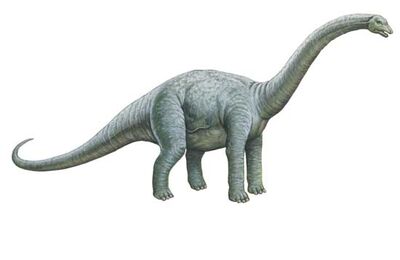 Bothriospondylus is a Brachiosaur from
late Jurassic England and France. It was 65.9 feet (20.1 meters) and weighed 3 tons (6,000 lbs). Known from various bones and teeth, a good skeleton in France has been discovered, but not yet fully studied.
Discovery and naming
Classification
Gallery